| | | |
| --- | --- | --- |
| | | When I originally signed my contract with Pocket that was the plan. It had become apparent to me during the writing of Duchess that Myrtia was a woman with more to her past than she was letting on and that I knew precisely the man for her. But somewhere along the line, I decided that I wanted to do something different next, and it's taking me a little more time. I'm slow. Have I mentioned that I'm slow? So more on that soon. |






| | |
| --- | --- |
| | Does that mean Myrtia's story is not going to be told? And will Cecy's problems be resolved? |
| | | |
| --- | --- | --- |
| | | Of course. No author in their right mind could bear to leave their characters dangling that way. My plan is to come back to them for the following book. |






| | |
| --- | --- |
| | Will you ever write serious, dark, angsty books? |
| | | |
| --- | --- | --- |
| | | No. Real life can be serious, dark, and angsty enough. There are writers who do this amazingly well, but not me. My books are written to entertain and, with a little luck, provide a laugh or two. |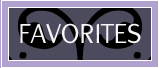 Those of us who are writers or aspiring writers know that a critique partners is so much more than just, well, a critique partner. Mine is a combination writing coach, therapist, friend, confidante, dispenser of advice, and merciless shrew (what can I say? She suggested a few changes last time, all right?). And somewhere in the midst of all that, she has managed to write a book or two of her own. And, oh, what books they are--fast, funny, sexy, smart, fabulously written, and deeply moving. These aren't necessarily new books, but they are wonderful favorites of mine.
Your Wicked Ways
A Wild Pursuit
by Eloisa James

In Your Wicked Ways, Lady Esmé Rawlings, aka Infamous Esmé, has problems. She has retired to the country to join the village sewing circle, become a pillar of the local church, and await the birth of her late husband Miles's child in the respectable, matronly solitude that befits a young widow expecting a happy event. Her scandalous past is, thankfully, very much in the past.
Or at least it was, until the houseful of guests: First there is her dearest friend Helene, weepy and dispirited over her own dismal marriage. Then there is the formerly stuffy Marquess Bonnington—who might or might not be the father of Esmé's unborn child— who has somehow managed to get himself employed as her gardener, and refuses to accept that fact that she has fired him (numerous times) with the same determination with which he refuses to forget the route to her bedchamber… As if that were not enough, her boisterous aunt has arrived with the young and wild, bosom-stuffing, cosmetic-wearing Lady Beatrix Lennox and the starchy and upright politican, Stephen Fairfax Lacy in tow. Surely a match made in hell?
Although, actually, Mr. Fairfax-Lacy might just come in handy to deflect Bonnington's attentions—if only he and Lady Beatrix would not persist in shooting those unexpected and most unrespectable sparks off of each other—particularly once Bonnington's gorgon of a mother has shown up to make it perfectly clear that she will never accept the Infamous Esmé as her daughter-in-law…
And then, in A Wild Pursuit find out what happens next, when the virtuous and upright Helene, Countess Godwin, who has been on the outs with her husband for ten years, decides that she's had enough with the virtuous and upright bit. That she's done being weepy and dispirited. It's her turn—this time she wants a baby, and she's going to do what it takes to get one.
So what is a formerly virtuous and upright lady like herself to do under such circumstances? Surely the answer is to return to the marital home and convince her scandalous rogue of a husband to do his duty? Even if it means gritting her teeth and taking up housekeeping with him... and his mistress. Let's just say that, unlike her hellion of a husband, Helene has been on her best behavior for the past decade, and when the sparks start flying, well, they really fly.
To visit Eloisa James' site, click here.



The Souvenir Countess
Souvenir Of Love
by Joanna Novins


I was introduced to Joanna Novins by a mutual acquaintance when we both had sites in develpment with Waxcreative at the same time, and since we both had books coming out at the same time, it seemed like we might have a lot in common. And we did. Since that time, Joanna and I have maintained a lively email correspondence covering everything from writing successes and insecurities, husbands, children, schools, cars, websites... you get the picture. And while I won't share those correspondences, I will pull out the adjectives and share the fact that I think her books are fabulous, amazing, fast, sexy reads. And to make things even better, there are two of them.
The first, The Souvenir Countess, is the story of Alix de la Brou, a young woman who has lost everything in the French Revolution, and stands to lose the one thing she has left--her life--if she is not careful; and of Rafe Harcrest, the Earl of Moreham. An English nobleman secure in his firm, if misguided, belief that he knows with certainty what is best for Alix. He is also a man with complications--a past, a woman back at home to whom he is promised, and secrets he is reluctant to share. As they begin their adventure together, attempting to journey through an unstable and dangerous France on their way to England, it is up to Alix to decide whether she can allow him to save her, and in so doing allow herself to save him.

I loved that first book. And those who know me know that I don't often like books where a lot of, well, stuff happens. I always hide my eyes in movies at the really exciting parts, and I generally skip over the action scenes. In fact, I usually like books that are just a whole bunch of talking. But Joanna's books manage to seamlessly blend action, intrigue, and danger (there are parts where I definitely would have covered my eyes if I could, but had to settle for reading ahead and then coming back) with romance and fully rounded characters, who have actual conversations. And her heroines, without ever breaking their nails, are women ahead of their time, of true strength and courage.
Now, onto the second, Souvenir of Love. I loved this one even more. The writing is all at once lovely, gripping, and unafraid. It's the story of Rafe's sister, Lady Elizabeth Harcrest and the sexy, dashingly tortured James Harcrest, future Duke of Dinsmore. After James publicly compromises Elizabeth at a party, and does not offer for her, it seems to both him and the reader he can go no lower. But Elizabeth, despite her relative youth, understands there is more to him than he knows and is determined to help him learn that (and maybe rescue a few prisoners of war along the way). And so off they set on their own adventure of danger, intrigue, and passion.
To visit Joanna Novins' site, click here.




It's a commonly held belief—ahem—that I would be a much faster, more prolific writer if I spent less time surfing the web looking for things to read. Here are some current favorites. Please note that I have hated doing book reviews as far back as the second grade, so my descriptions are brief.
Lynn Michaels, Return Engagement. A really fun, character-driven romance by an author with a fresh voice. Funny and poignant.
Elizabeth Young, A Girl's Best Friend. A charming, cozy, British read.
Nora Ephron, Heartburn. The touchstone by which I measure all humorous novels. Still hilarious after all these years.
Peter Robinson, Close to Home and Reginald Hill, Death's Jest Book.
For my money, the two best contemporary mystery writers going.